My sister lives near Stratford-upon-Avon (UK) and has just finished renovating a barn conversion that is to be rented out as a holiday let. The result of all their hard work is truly stunning. You can see it
here
. If you are ever on holiday that way I heartily recommend it!! Naturally!!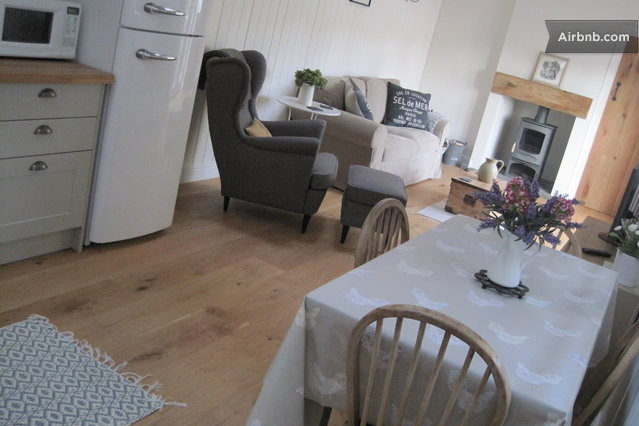 On the dining table is an oilcloth tablecloth with little chickens on it. My sister gave me the offcuts, so I made it into a string of curved bunting that I thought she could hang in the house somewhere.
It was a really narrow strip of fabric with just two rows of chickens. So instead of doing big triangular bunting I decided to make this curved shape to get the most out of the fabric. I was able to use every hen with very little wastage this way!
Hope she likes it!
Have a lovely day!